Protection and Safety for Foreigners,Expats during travel around India



PROTECTION FROM AIRPORT TO AIRPORT – 24 HOUR SECURITY FROM ENGLISH SPEAKING EX- ARMY, EX- NAVY SECURITY OFFICERS
SAFETY GUARANTEED. PEACE OF MIND OF FAMILY MEMBERS AND COMPANYS' SENDING RELATIVES, EMPLOYEES, FRIENDS TO INDIA
Delhi Gang Rape case of December '2012 changed everything in New Delhi, India when it comes to security and safety of International people specially females.
Foreigners have loved India and continue to do so but such incidents scare them and they stay scared venturing out alone at night in a city like Delhi.
Many times the auto-rickshaws pullers , beggars, village migrants and homeless people in the city sleep on the road pavements ,under the flyovers or other open areas. In a situation when a well dressed woman is crossing such roads returning from an evening out, it spells doom as these road dwellers are not scared of taking undue advantage. Overcrowded cities in India with conservatism instilled in the male dominant mindset leads to such security lapses for women in India
We can provide Personal security officers (PSOs), Bodyguardss, Bouncers armed and unarmed for customized vacations or limited periods to keep you safe during your visit to India.
Denetim Services understands such security threats and wants to help all International travelers to India with State of the art PROTECTION , by deploying security personnel with experience , trust and police verification.
We have successfully completed providing security to many foreigners in India and received brilliant reviews on our quality of service and professional attitude.
"

SO COME TO INDIA WITHOUT BEING SCARED

"
"INDIA IS A CRAZY COUNTRY , WITH JUST FEW SAFETY MEASURES YOU CAN TAKE BACK DELIGHTFUL MEMORIES WITH YOU"

Steps we take when hiring quality Personal Security Officers for foreigners

:-
1)   Police Verification
2)   Background Check
3)   Identification Paperwork
4)   Recommendations
5)   Work Profile and Experience whetting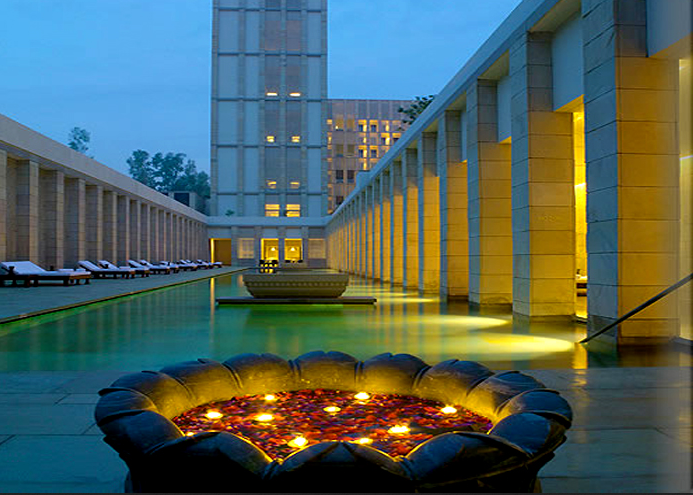 SECURITY AT YOUR HOTEL DOOR, CONFERENCE MEETING, TRAVEL SECURITY
Guidelines for foreigners when traveling to Delhi, India
1)     Carry your passport, expensive items, credit cards, wallets in the inside pocket of your bag or keep it towards your arms reach for safety
2)     Always try and keep your most important valuables in the hotel deposit box when available
3)     Never become friendly with locals without reference. Local people will try and take advantage of you. NEVER – No Matter how sweet a person is
4)     Always use pre-paid taxi and not private vehicles which are available as taxis
5)     Preplan your destination and people you will be meeting – do some research and be sure you are not eating /drinking anything unexpected
6)     When going to a party / night event always let someone else know or keep check on your phone at all times , keep the delhi police number handy – Dial 100 from any phone anytime in case you feel suspicious of anyone
Denetim provides personal protection that will travel with you all around India and keep you safe at all times. Feel free to contact us to discuss this further.
Traveling to Taj Mahal Agra, INDIA                       Denetim Services can provide personal protection
MANY TIMES WE DO NOT WANT ANY UNWANTED ATTENTION FROM LOCALES, DENETIM PROVIDES SECURITY TO ENSURE YOU HAVE COMPLETE PEACE OF MIND WHEN VISITING TOURIST DESTINATIONS IN INDIA , THE MOST COVERED DESTINATIONS IN INDIA THAT WE THINK REQUIRE PROTECTION ARE:-
TAJ MAHAL, AGRA
SRINAGAR, KASHMIR
VILLAGES IN UTTAR PRADESH AND HARYANA
NORTH EAST – CRIME RIDDEN AREA
PAHARGANJ , DELHI
QUTUB MINAR
OLD DELHI
SLUMS ANYWHERE IN INDIA
TRAVELING ALONE – ADD THE FOLLOWING TO YOUR LIST
9. GOA
10. KANYAKUMARI, KERALA
11.  TRIBAL AREAS , MADHYA PRADESH
12. HIGHLY POPULATED AND OLD TOWNS IN MUMBAI, CHENNAI, BANGALORE, KOLKUTTA
We also have armed gunmen available with us for your protection.
Staying at a Five Star – No problem
We have changing Personal security officers for you and your loved ones deployed with rotation of duties so that you can travel around and enjoy what India has to offer without any worry about safety.
PROTECTION FOR FOREIGNERS/ EXPATS IN INDIA
WE PROVIDE CUSTOMIZED PERSONAL SECURITY FOR ALL INTERNATIONAL CLIENTS
1)     At events, functions,
2)     Festivals
3)     Dinners
4)     Tourist attractions
5)     Beaches – Goa, Kerala,
6)     Travel protection – Car, Train or Plane
7)     General Travel & Stay protection

Many times you want to travel all around India but feel scared. Denetim brings overall security
CONTACT US for more details
For general protection please read  Safety For Foreigners