"
No Country will fascinate and frustrate you more than INDIA
"
We have been very careful and methodical in our approach for ensuring protection of foreigners in India. We provide Bodyguards, Security Cover for International Travelers to India
SAFETY & PROTECTION OF INTERNATIONAL TRAVELERS IN INDIA.
Foreigners traveling to India have many doubts about safety and security in India.
Denetim Services helps foreigners get verified and trusted English speaking security during their travel to India.
Requests Received are from following Travelers:
1) Tourist Travelers

a) During TAJ MAHAL visit
b) During travel to big cities such as Delhi, Mumbai,Bangalore.
c) During family vacations around India, avoid disturbance
2)
Female Foreigners
This is the most important responsibility we have taken at Denetim Services. Female tourists feel more threatened in the current environment in India.
Denetim Services works very hard to provide customized security to suit your requirements and travel plans.

3)
International Company Employees
International Employees working for multinationals do extend their stay in India. Such foreigners do not like any disturbance during their vacation.
To avoid any interference from locals during such travel trips and to maintain security such foreigners request for protection.
Frequently Asked Questions:
I have traveled to many countries , do I really need protection?
There have been many cases where foreign women have been targeted by the average local Indian and this has led to difficult situations for the traveler.  We highly recommend security specially for female foreign travelers who are not traveling in groups.
As for groups traveling to India for  quality vacation do not want any local trouble and hence hire 2 / 3 security officers to take care of the whole group from locals that crowd around when they see so many foreigners.
Do I need Security in case I am visiting for just 2-3 weeks?
It is more important to have security during short visits than when traveling for longer periods. Generally foreigners that visit India for longer durations deploy security for the first few months then slowly adapting to the Indian way of life to reach a point where they are comfortable without security.
Does Denetim have English Speaking Security officers?
Denetim Services only provides Ex-army, Ex- NSG(National Security Guards) Security officers that have a good track record. Denetim ensures quality staff that is English Speaking.
What if I need Security only during Weekends?
Denetim helps you with customized security tailored according to your requirements. Many Foreigners only request security when traveling outside metropolitan cities.
Travel Tips for Solo Female foreign tourists traveling to India
No Country will fascinate and frustrate you more than INDIA
1) Research 
Ensure you know the places and areas not to visit in the cities that you are traveling to. Also don't go to any unknown areas alone or at night
Dress in clothes that do not put to much attention on you. India is still a little conservative and its better to do as Romans do than get all the attention in the populated land of India.
3)  Do not reveal any personal information to strangers
Travelling light heartedly is the key to travel in India, do not go down on details that reveal information about yourself to anyone unknown. Stop people making there unwanted opinions about you.
4)
On Travel, always choose according to safety- Plane first, then Train ( Upper Berth) and finally Quality Personal vehicle

.
Plane Journeys are the safest, choose a train journey in a upper class seat , without booking the whole area ( Being alone is good but many times unsafe)
Choose known and established Taxi companies in India
5)

Do not visit alone to unknown places at night

.
Any area that looks quiet and hideous is something that you should avoid at all costs, always carry a pepper spray and dont be scared to use it on any slightest of activity that arouses your suspicion. Spraying an innocent man is safer than any other consequence.
6)

Dress Modestly in small towns

.
Most Foreign travelers specifically women should be careful of dressing in small towns or careful when traveling anywhere which could lead to being a little late.
7)
Do not be offended
Many times you will feel like a celebrity in India, DO NOT GET OFFENDED….. ITS CURIOSITY towards foreigners.
Just come prepared that because of you are a foreigner you shall be NO LESS than a Hollywood star in India right from your arrival to the moment you leave
8)
Be Wary of Touts, Wandering Travel agents and roadside helpers
As you will notice in many locations where you visit for sightseeing you will find many people waiting for foreigners to visit regularly and will try to influence you with there tested techniques to make you feel genuinely requiring there help. JUST WALK BY…. DO NOT REACT…. WAIVE and WALK
   A) Drinking Tap Water
   B) Exploring unknown places alone
   C) Exchanging contact information with stranger
   D) Taking Drinks from strangers
   E)  Carrying Valuables to Over crowded Public places
10)

CONCLUSION- INDIA is a great country of perplexing conundrums. 
You will fall in love with the diversity and ethnicity of the country and start enjoying the organized chaos. You dont need to worry. Thousands of foreign travelers have visited and are visiting India very year and taking back good memories for life
Carry
1) Medicines
2) Sunscreen
3) Hand Sanitizer
4) Mosquito Repellent
All things are available in India except in case you require something locally available in your respective country.
WHAT TO WEAR IN INDIA?
India is a big country with 29 states and 7 union territories. There are 22 official languages and 398 living languages. There is big variance that can be exercised depending on which part of the country you are.
In case you are visiting the metropolitan cities, you can dress in your International Style but still exercise restraint when traveling to clusters, slums in such cities:-
Delhi
Mumbai
Bangalore
Kolkatta
Chennai
Chandigarh
Hyderabad
Tourist Destinations such as beach sides are safe for you to wear your swimming gear, only be cautious that it is not a secluded beach. Such destinations are:-
Goa
Kerala
Andaman Nicobar Islands
People will stare at you as if you are some Hollywood Star all around the country, you just cannot avoid that, but you can dress modestly and always carry a scarf which can be used to provide support whenever you feel uncomfortable of the people around.
Always cover yourself up when visiting areas with a religious touch – Surrounding areas  of Temples, Mosques, Gurudwaras or religious monuments.
Carry a Scarf and make sure you are not roaming around anywhere in short shirts, short pants. Just take basic precaution and you shall be safe in the country. In case you need any other support or security .
Just remember to stay away from unwanted attention in backward / over populated parts of the country.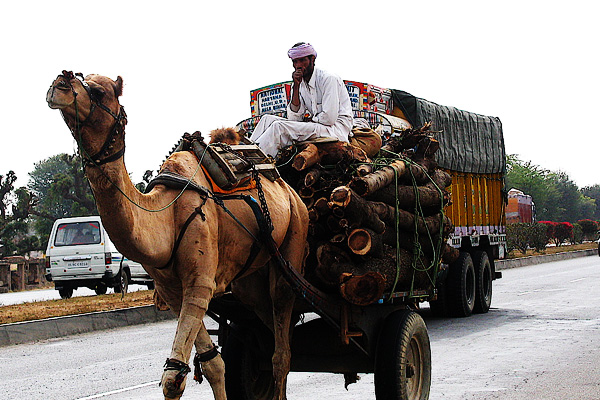 Personal Security for Foreigners, Expats and for travel around India
We provide Protection from Airport to Airport during your visit to India.
TRAINED EX- SERVICMEN PERSONAL SECURITY OFFICERS WITH ENGLISH SPEAKING SKILLS