Denetim Services provided security services for mega event held by corporate company in Indira Gandhi Stadium, New Delhi, India. The event was a large scale event with guests invited from around the world and the whole auditorium was full. Entry management at every gate, the outside entrance gate , and at every auditorium gate to ensure proper verification and security throughout the event. Denetim Services managed the whole event security with 160 security staff in total , comprising of
110 Bouncers
30 security guards
10 personal security officers
20 Female bouncers and female security guards
Events like these require early start and entry, the requirement of reaching early morning to understanding the whole dimensions of the stadium, auditorium and then deploying the whole staff at the earliest for proper management.
Event Security is for the experienced and the trained security personnel. Such big events cannot be used for training and explaining the techniques of security management. These events require fast paced bouncers, with good communication between the security staff and security men and security women who know how to handle large crowds.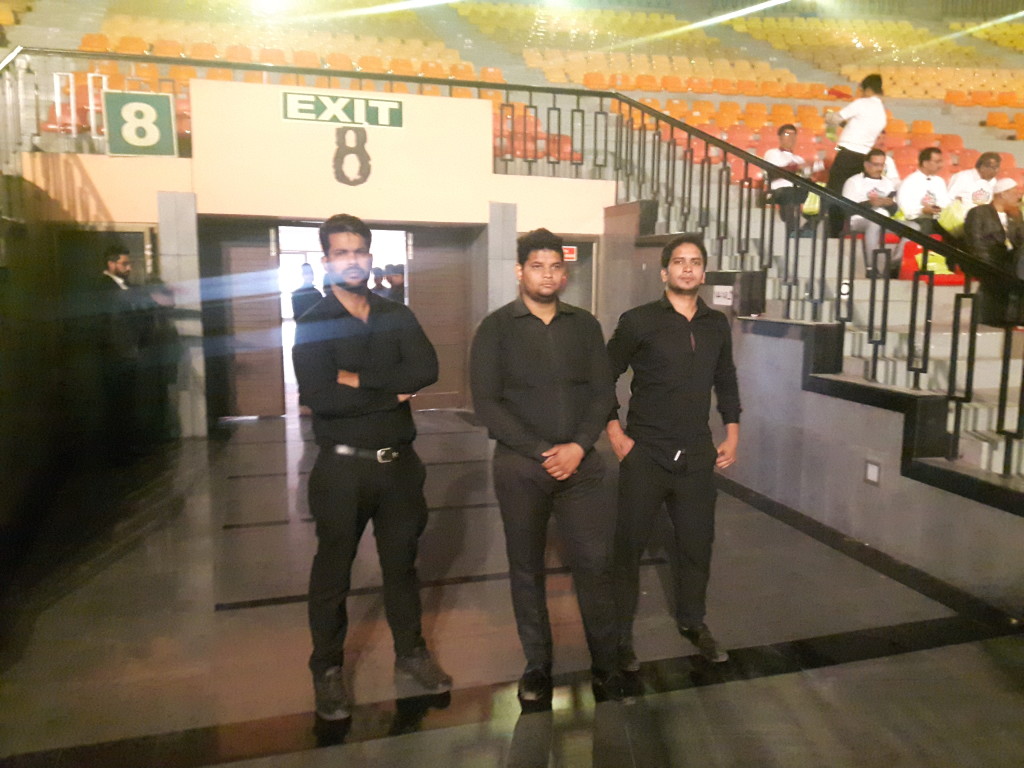 All Entry gates, VVIP section areas, restricted entry areas, staff and management entry areas are also given complete security and gate barrier checks throughout the period of the event.