Denetim Services feels honored to have provided services to LORD Paul Russell, Managing Director, Luxury Academy London.
Ajanta and Ellora Caves, Mumbai
Denetim Services provided security services to International traveler from England – Lord Paul Russell, Director, Luxury Academy, London, who visited Mumbai, India for a few days and we successfully had the security officer be present for protection throughout the trip.
The Bodyguard is a well trained, experienced professional who can speak fluent English and has more than 10 years of experience. Throughout the trip the bodyguard does not let any street vendor or local cause any disturbance during the visit of the important person.
South Mumbai
Many times to see different places during the visit to the cities across India, the protection officer has to report early mornings or be present during travel to monuments, sights and other venues that the client wishes to visit. This is where Denetim ensure punctuality and proper instructions being given to the security officer for effective duties during the visit.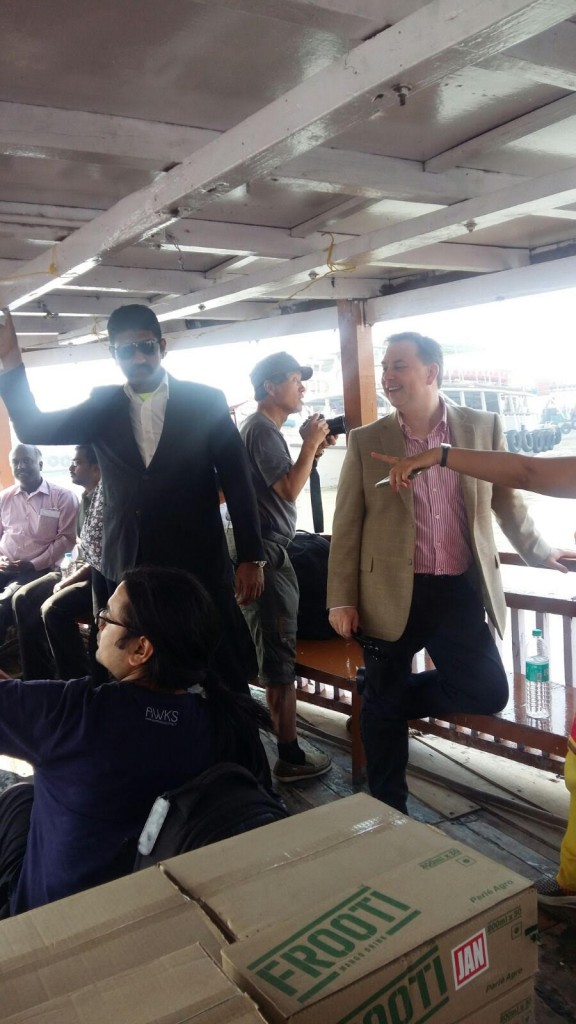 Boat Ride to Ajanta and Ellora Caves, Mumbai
Mumbai is a very big city and has people of all kinds, someone visiting Mumbai for the first time would feel more comfortable having a trained, English speaking security officer for support and travel throughout the city.
Other places visited in Mumbai include – Dharavi Leather Market, Colaba, Kala Gora, Dadar Flower Market,Worli, Shivaji park,
The testimonial was mailed to us, please find the image of the letter received.
A gift was given by bodyguard's daughter to Lord Paul Russell at the end of the trip. The image is attached below:-