Denetim Services provided a trained sniffer dog with handler to help a family in Delhi looking for their lost dog. The sniffer dogs are trained and specialists in detection and sniffing lost items including dogs, cats and even old age people. There are few conditions that need to be looked into before one should hire a sniffer dog.
Sniffer dogs can be hired with a Personal Security Officer (PSO) as well. The PSO will be ex-servicemen with proper credentials.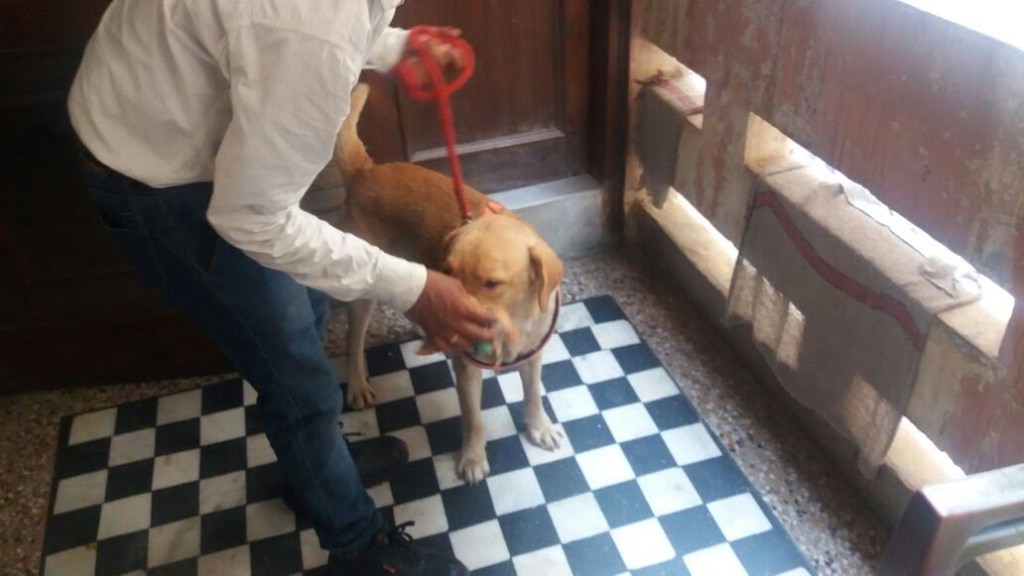 The time period – 10 -12 hours  after the loss – still possible
Some item to smell  – still possible
Location idea to initiate the process – still possible
Without the smell or after 14-15 hours of loss, the scent of the lost item, dog, cat does not stay present and one cannot expect the sniffer dog to have any conclusive results of finding a dog. For best results,we recommend one should have a starting point, a good initial smell and the time period shouldn't be much after the dog visits for detection.
The sniffer dogs are in the age group of between 2 to 5, have been thoroughly trained to find a large number of substances and can be also used to find lost items after providing intial scent for the dog to start the lookout. The whole work operation is carried out by a specialized and trained handler who is responsible for guiding the dog. The dogs are also used for many different security arrangements such as guarding VVIP gates, detection at events, functions, celebrations etc.
Denetim can provide sniffer dogs for short term and long term contracts including hire for customized periods as required by the client.
For more information please – Click Here
For contacting us – Click here