Bouncers were deployed at an event in Shri Ram College of Commerce, New Delhi for an event held on 27th February, 2016.
The college crowds from all colleges in North University visit the campus of SRCC college during such events. Management of gates, ensuring proper flow of allowed visitors and smooth functioning of the event is the prime duty of the bouncer security service hired from Denetim Services.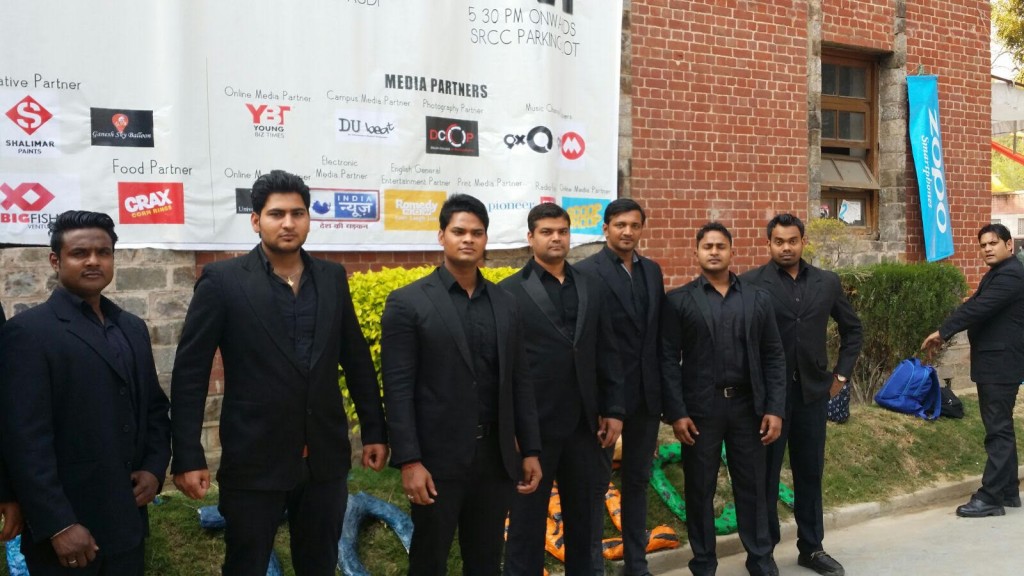 The whole team of Bouncers and Security Supervisor with the Security Co-ordinate reach the venue an hour earlier to ensure that the event gets managed without any issues or concerns. The most important concern any security service at an event is to ensure that the event takes place smoothly.
Every Bouncer has experience to handle any unlikely contingency or concern during the event. These bouncers are educated, trained and properly briefed about the event.