Denetim Services provided bouncers on Holi, an Indian festival, the bouncers were asked to report at 6:00a.m in the morning and continued to work till the end of the festival of colors,around afternoon.
Inevitablly they had to were colored despite repeated requests of avoiding any color during work. The bouncers managed the entry at the gate, the general security at the event and administrative support in every way possible.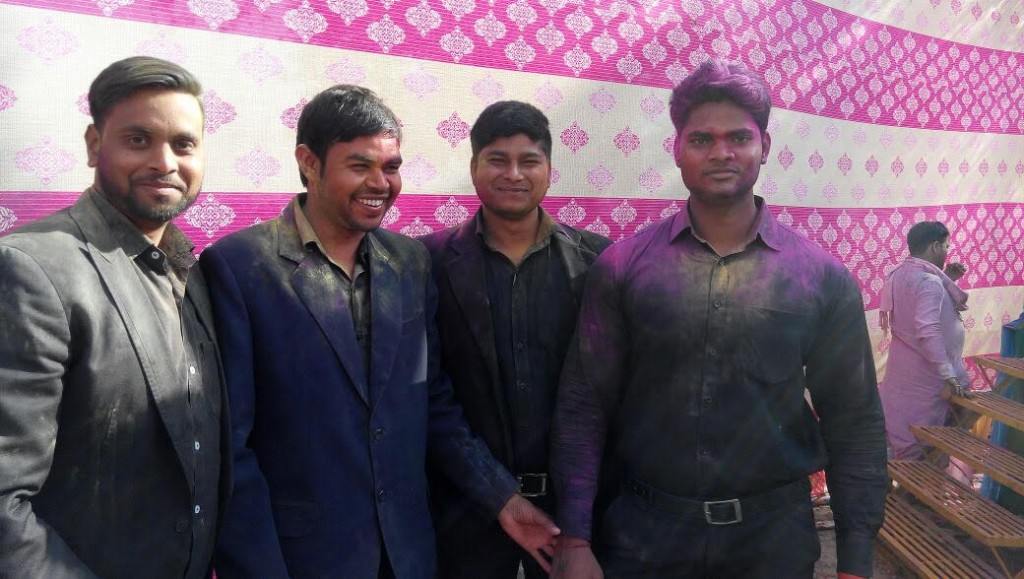 The summers have arrived and the event required the bouncers to be available at very early hours, all bouncers were not in black suits with boats as Holi being a water colour based event, the bouncers wanted to protect their uniform.