Denetim Services provided security services for event held in Gurgaon with attendance of very large crowd during the whole day at a banquet hall in Gurgaon, Haryana.
THE BOUNCER TEAM INCLUDING FEMALE BOUNCERS FOR DUTY AT EVENT IN GURGAON
The dress code and the training are very important to provide excellent security services. The team reported early morning for duty at the event, helped prepare the stage, entrance and the food hall for security purposes and then managed to be placed for duty starting at 9:30a.m and stayed without any break at any point till 6:00p.m
 FEMALE BOUNCERS AT EVENT IN GURGAON, HARYANA
The Security staff handled the proper decorum and management during the registration process of the participants at the event.
Complete security right from the gates – Frisking, Identification, bad checking – the whole process was carried out without any difficulties. Female Bouncers managed one entry for female participants and male participants were managed by male bouncer at the other entry.
The gate security was very professionally managed by the bouncers – Both male and female bouncers were given strict instructions to manage the entrance with absolute professionalism. Only with appropriate identification were allowed to enter the event.
There was another level of verification and check just after the entrance to ensure that only the ones with proper entrance mark has been allowed and nobody has been able to enter without proper examination of the entrace identification.
The other important entrance at the Stage of the auditorium was also to be protected to make sure that nobody without permission can come near the stage.
There were 20 bouncers and 2 female bouncers to be available for the event from early morning till the finishing of the event.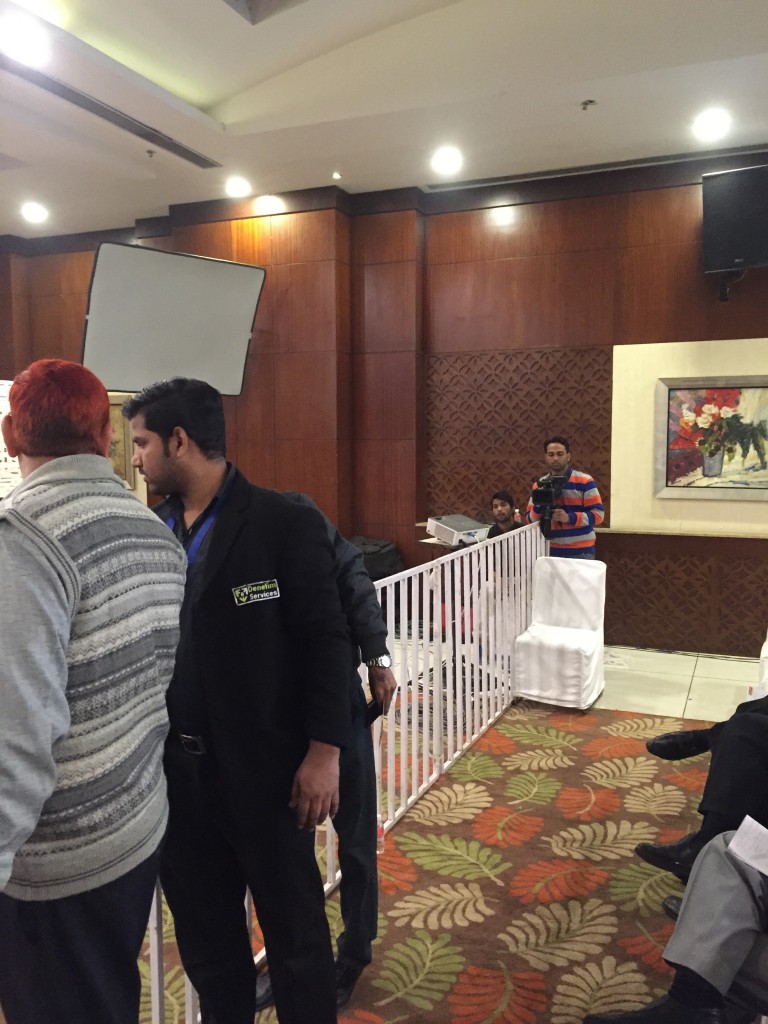 The lunch breaks of the bouncers was planned in such a way that the whole team took turns to have lunch so that the security setup does not break during the event. This event in Gurgaon required us to present our best bouncers for providing the finest security services at the event.
For more pictures of our work visit – NEWS