Bodyguards in Black formal attire giving security at Select City Mall, Saket in Delhi for Fashion event. The bodyguards included Female Security as well  – More and more events nowadays hire female security officer and female bouncers. Almost no event is now held which does not hire female security personnel.
Fashion shows are very particular about fitness, attire and experience of the bodyguard bouncers deloyed for duty. We as a security company took special care to give the best bouncers available with us.
Every bouncer has more than 3 year security experience of big events. During a fashion show protection is given at mall gates, event barricades, fashion ramp and protection of models backstage.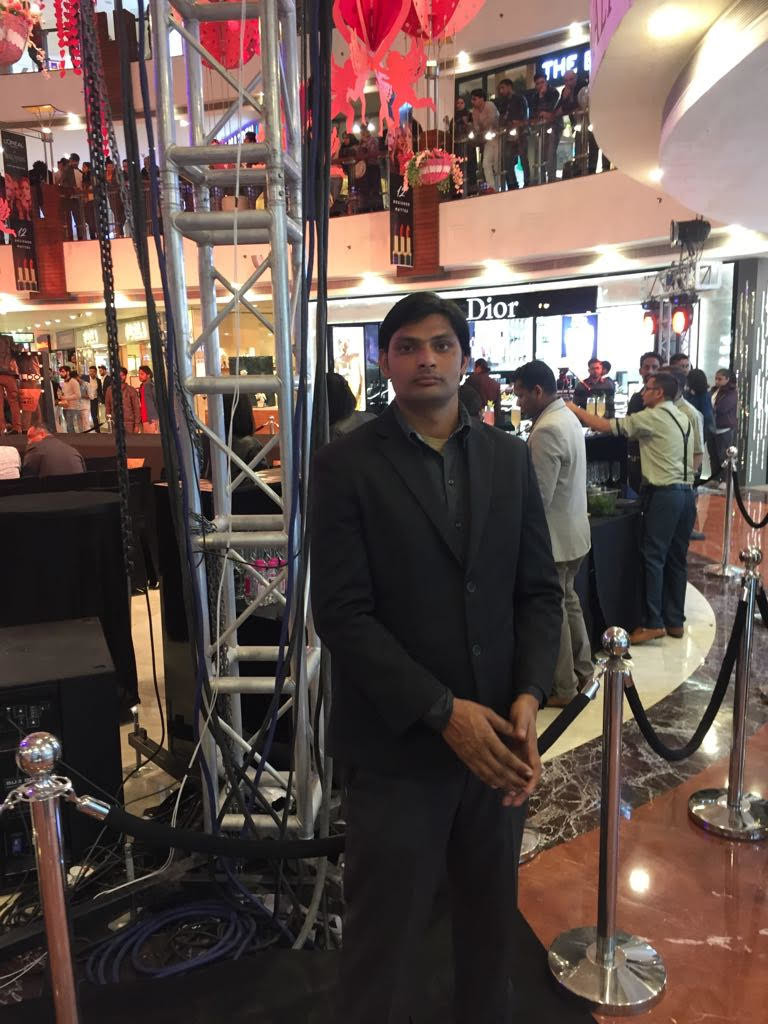 All such events need thorough understanding from the management of the event and a proper before event assessment for  laying down a chart of event protection.
Female Bouncers are also dressed in formal black clothes, all female bouncers have very good security experience and can manage crowds without any difficulty. We firmly believe in the future of security officers to have more women included in protection activities due to the changing nature of security industry and the reliance one can place of women during security.