Team of bouncer bodyguards hired for providing security and general management at a corporate event held in Delhi. Denetim Services manages corporate event security which includes security at entrances. assistance and control around the event and managing other logistical requirements of the organizers to provide the best possible event services.
The dress code is always black – Safari dress or Suit as requested by the client. The bouncers are above average bouncers of the industry with immaculate training and intense discipline provided throughout.
Well Built, Muscular and with the company distinction to manage and provide best possible security and support for the event.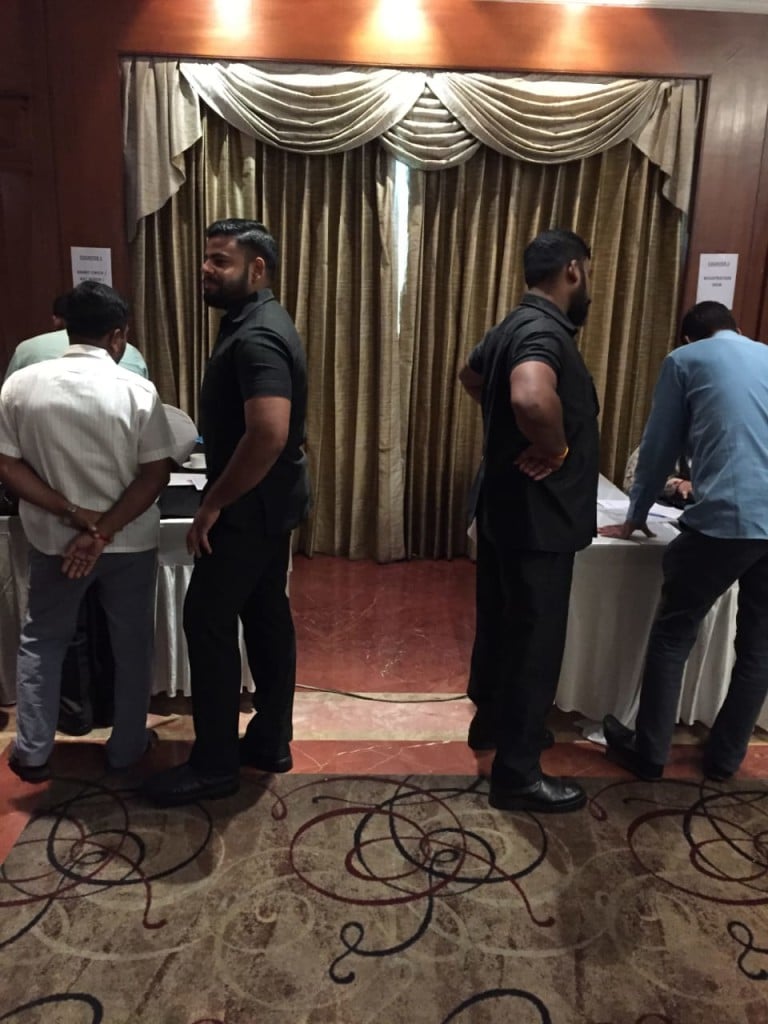 Many times event organizers have thanked us for good teams that have gone the extra mile and provided additonal help and support during the event. This became a rule and a method with our team, we manage and provide bouncers that not only give excellent skilled security but also provide support and help in logistical management of the event. The additional support lends extra hands to the organizers and helps smooth-en the event.
Hiring quality bouncers is the key for any event to shapen smoothly and have quality results. Denetim works hard to give good quality and help the client to achieve the best desired results.
For more details – Contact us