Event Security is a specialized field now and security guards cannot always manage and handle event security the way bodyguard bouncer hired specially for this duty can. Bodyguard bouncers have understanding of providing security control and management at such mega store launches of Multi National Brands.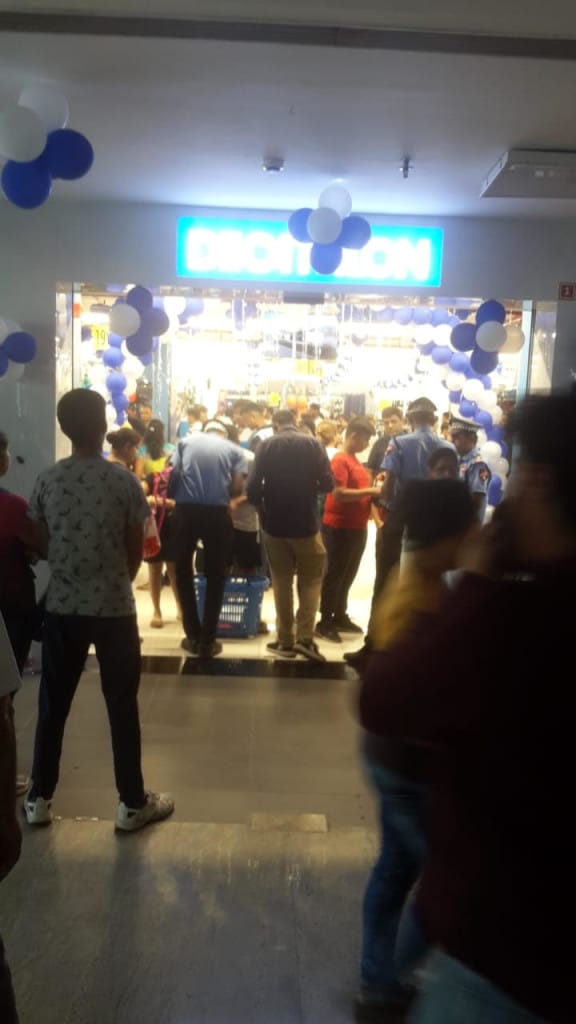 Decathlon Store opening at Dwarka had a huge mega opening launch event which had thousands of people coming it to check out the events organized over two days at the store.
Bouncers were placed around the store and at the stage area setup up outside to have maximum security coverage. The team of bouncers started working from 8:00a.m to almost 11:00p.m for uninterrupted cover during the two day store launch.
The movement of people and goods during these two days was fast and huge, requiring the bouncers to be on their toes throughout the duty period.
Store Launch work is focused and the security team needs to follow and implement the work styles and ethics of the company that is launching the product. Decathlon have a very unique and meritorious way of working, the Decathlon constantly works and is always available for support, the Denetim team had to adapt and be available and ready for immediate call whenever required by Decathlon Staff during the launch.
For more details regarding Bouncer Hire for events – Click here
For more details about Bouncer jobs in India – Click here
For more details about Denetim – Contact us